Guitar Lessons in Scranton-Clarks Summit GuitarSteve.com
Click on the Google Maps button to write a review.
Thanks!

If you're a student, you can
also write a review on my
FaceBook Page.



Mobile Music Teacher for NEPA
Used to play years ago or just starting out? Contact me to get on the right track.

Want your children to study music? Great, makes 'em smarter.

Got a rebellious teenager? Give 'em a guitar.

Music Lessons for all ages - Guitar, Bass, Drums
Guitar Lessons for All Ages
I like teaching young students who are just learning the basics as much as teaching my advanced adult students.
I have been teaching in the area for over a decade and will provide references upon request.
Each lesson is tailored to each of my students. Go beyond the book with my dedicated, organized, results driven approach.

---

First Lesson is Free
Yes, the first lesson is free. Finding the right music teacher for you or your child can be a daunting process.
This is why I offer prospective students a free trial lesson so that you can make the right decision. No obligation, no pressure, no contracts, and never a sign up fee.
Bass and Drum lessons available as well.

---

Modern Teaching Methods
You actually CAN learn songs you like while studying the fundamentals of music.
With technology being what it is, I am able to provide audio and video lessons when needed. Audio, video, and PDF lessons can be emailed to you or downloaded from GuitarSteve.com.
All lesson materials are provided.
Students get to focus is on technique, reading music, learning songs, and music theory, improvisation, and many styles of music.




---
"I went to a friend's house one day, and he had an electric guitar he had just bought with a tiny little amp. I turned the volume up to ten and I hit one chord, and I said 'I'm in love.'" Ace Frehley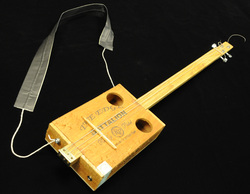 Why Take Music Lessons?
Kids who take music lessons usually achieve higher scores in math and comprehension skills. That's because music lessons challenge the mind and can help reverse the brain drain from, let's face it, years of video games, television, and other electronic gizmos. The positive effects of studying music can benefit just about anyone and apparently, according to new findings, it's never too early or too late to start.
---
Why Take Music Lessons in Your Home?
Well, it's convenient and surprisingly affordable. The Scranton, Clarks Summit area is chock full of great music teachers. But, with busy schedules and inclement weather it's nice to have someone travel to you.

Offering Lessons for Guitar, Bass, and Drums
If you live in the Scranton-Clarks Summit area, inquire to find out how easy and affordable it can be to take music classes for Guitar, Bass, or Drums in Your Home.



Private Lessons vs. Online Lessons
Online lessons sites and YouTube are great resources. However, there's nothing quite like having to be prepared for your lesson because the teacher is actually going to show up. In your living room. Today! It's kind of funny but it does highlight the benefits of having a teacher come to the house. Being accountable for having practiced can be a great motivator.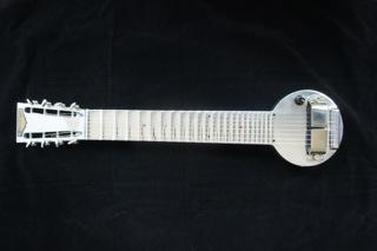 References Available, Experienced, Flexible
I will provide references upon request. If you like, you can talk to current or former students about my services. I have been teaching for over a decade and have developed a casual but results driven style and approach. I'm also flexible with scheduling and will make every effort to make sure you get your money's worth. I have students who require a very rigid schedule and those who need every lesson of every week to be a different time and day. This is the only way they can do it and, incidentally, these are some of my best students. So, either way, I strive to make every effort to be flexible and accommodate.



---